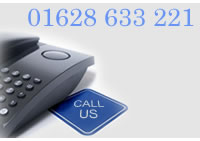 Call us now on 01628 633 221
---

Accountants in Maidenhead - Hannaways
Welcome to Hannaways Chartered Accountants based in Maidenhead, providing a personalised service to local business owners and individuals. For help with any of your accountancy and tax needs, please give us a call. All initial consultations are free of charge.
Would you like...
Fixed and competitive fees agreed with you in advance. You will know exactly how much the service will cost before any work is started;
Unlimited phone support – as we appreciate that problems will arise that you will want to discuss with us ;
Work completed on time within 30 days, every time;
Talk to your accountant anytime between 7.30am and 6.30pm;
To make more profit;
To pay less tax;
Someone to sort all your paperwork;
An accountant who speaks plain English.
Monthly payment terms so that you can spread the cost of the services you require;
You would? Then let's talk.
Online Resources
Our site is packed with information to help you in both the Tax Zone and Business Zone.
If you need any other help at all, please just give us a call.
BBC Business News Headlines
---
---